enVista's consulting team brings a wealth of experience optimizing supply chain operations across a multitude of industries.
Our expertise spans omni-channel, retail store and warehouse productivity. Accordingly, we work with clients to develop trainings customized to their specific operations and goals. Our results are made evident by the expanding list of retail clients who continue to partner with us year after year.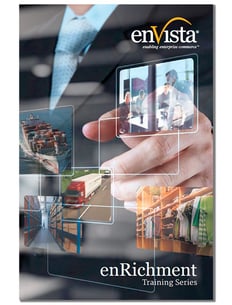 We work with companies to:
Increase customer service

Decrease operational costs

Improve warehouse and delivery throughput & efficiencies

Increase the ability to accommodate product line growth

Optimize inventory & maximize space utilization

Minimize picking errors, returns breakage and repack

Create an ergonomically friendly work environment
"The growth and development of people is the highest calling of leadership."

- Harvey Firestone

>> Complete the form to the right to access the brochure!