ERP RFP
The Premier Enterprise Resource Planning RFP
Successfully navigate the enterprise resource planning (ERP) selection process and ensure all requirements important to your business are documented in the selection process using our RFP.
Complete the form to access the ERP RFP template.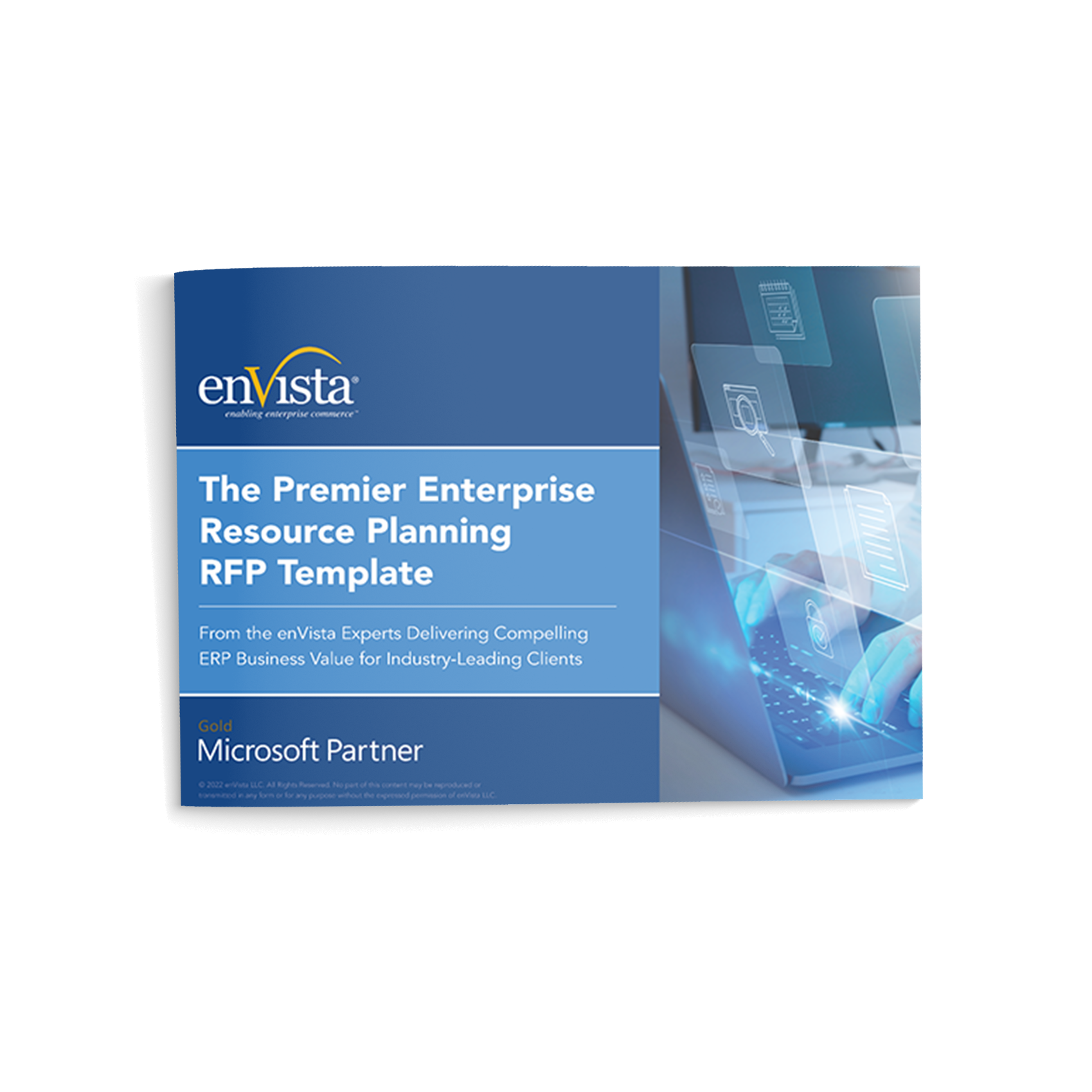 Making Complex Selections Easier
Enterprise resource planning (ERP) is the backbone of business. Companies are looking to invest in an ERP that can manage critical operational functions, reduce cost, increase profitability, improve internal cross-function collaboration, increase internal and external satisfaction and ensure customer retention. Making sure that you select the right ERP for your business – one that can deliver on business outcomes but also scale as you grow – can be a daunting project.
To help you get started, enVista's team of ERP experts has developed a proprietary RFP template based on their collective consulting and implementation experience. Use this RFP guide to help you identify feature and capability requirements that your business needs in an ERP solution.
Download the Ultimate Guide to Selecting the Best ERP Provider
These leading brands know us. You should, too.